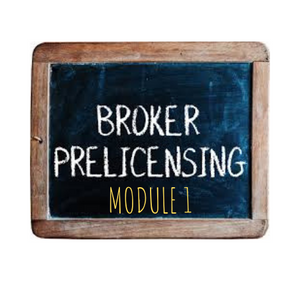 Stay at Home Special-  Payment 1 of 6-  $249.50
This class given via instructor led livestream until further notice.
General Principles of Real Estate 
  This module must be taken along with Modules 2 and 3 to qualify for broker PSI exam.
The following books included in price.  Books are non refundable.
Mastering Real Estate Principles  

Maryland Real Estate Practice & Law 

Schedule breakdown for Module 1
Mon May 11th
Wed May 13th
Mon May 18th
Wed May 20th
No Class Mon May 25th
Wed May 27th
Mon June 1st
Wed June 3rd
Mon June 8th
Wed June 10th- End Mod 1